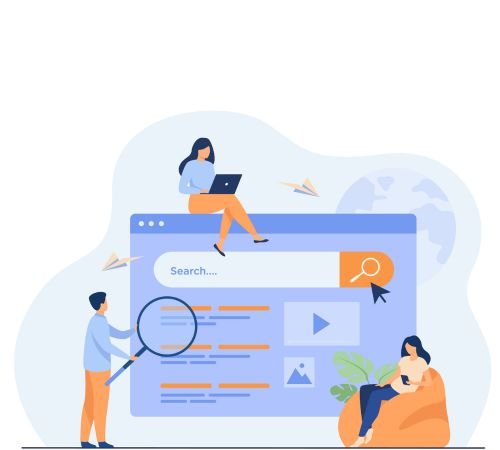 Search Engine Marketing (SEM)
Search engine marketing, or SEM, is a potent digital marketing tactic that involves promoting websites and increasing traffic by using paid search engine advertising. It comprises a variety of strategies to improve exposure and draw in niche audiences on search engine result pages (SERPs), including pay-per-click (PPC) advertising, remarketing, and display advertising. SEM is a practical way to swiftly improve website traffic, broaden brand awareness, and produce leads. SEM makes it possible for companies to effectively maximize their online presence and meet their marketing objectives by utilizing data-driven campaign management, intelligent keyword targeting, and optimization, and compelling ad text.
Activating Commercial Campaign
SEM is a dynamic field, and staying updated with industry trends, algorithm changes, and emerging technologies is crucial for effective campaign management.
The process of Search Engine Marketing (SEM) typically involves the following steps

Set Goals:
Define clear objectives for your SEM campaign, such as increasing website traffic, generating leads, or driving sales.

Keyword Research:
Identify relevant keywords and phrases that align with your goals and target audience. Use keyword research tools to discover high-volume and low-competition keywords.

Campaign Setup:
Create an account on a search engine advertising platform like Google Ads. Set up campaign parameters including budget, targeting options, and ad scheduling.

Ad Creation:
Develop compelling and engaging ad copies that include targeted keywords. Craft persuasive ad headlines and descriptions, and incorporate strong calls-to-action.
Landing Page Optimization:
Create dedicated landing pages that align with your ads and provide a seamless user experience. Optimize landing page content, layout, and design to drive conversions.

Bid Management:
Determine how much you are willing to pay for each click (Cost-per-Click or CPC) or conversion (Cost-per-Acquisition or CPA). Adjust bids based on keyword performance and budget considerations.

Ad Monitoring and Optimization:
Regularly monitor the performance of your ads, including click-through rates (CTR), conversion rates, and quality scores. Make data-driven optimizations like adjusting bids, refining targeting, or testing new ad variations.

Conversion Tracking:
Implement tracking mechanisms to measure and analyze user actions, such as form submissions, purchases, or sign-ups. Set up conversion tracking codes to attribute conversions to specific ads and keywords.

Remarketing:
Utilize remarketing strategies to re-engage users who have previously visited your website. Show targeted ads to these users across various online platforms to encourage conversions.
Performance Analysis and Reporting:
Analyze campaign performance using data and metrics provided by the advertising platform. Generate regular reports to evaluate the effectiveness of your SEM efforts and make informed decisions.

Continuous Optimization:
SEM is an iterative process. Continuously refine your campaigns based on performance insights, market trends, and changes in search engine algorithms. Experiment with new strategies, test different ad elements, and optimize for better results.