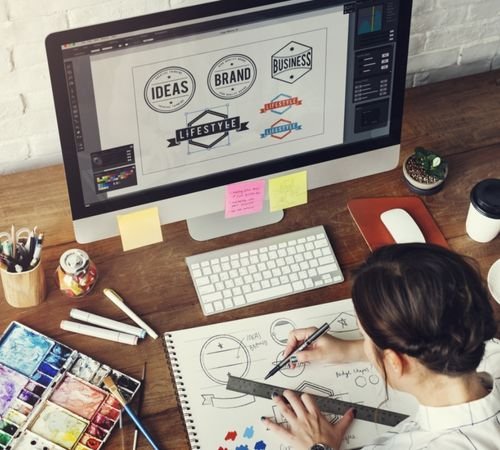 Our Graphic Design Service specializes in crafting visually stunning and strategically effective graphics for websites. We understand that in the digital realm, your website's aesthetics play a pivotal role in capturing your audience's attention and conveying your brand's identity. 
Our team of skilled designers will collaborate with you to create graphics that not only look fantastic but also enhance user engagement and bolster your brand's online presence.
Elevate your website's appeal with our Graphic Design Service. We're dedicated to producing graphics that are not only visually striking but also deeply aligned with your brand's message and goals. From captivating hero images to user-friendly icons and infographics, we cover a wide range of graphic needs for your website. Let us transform your online presence into an eye-catching and memorable experience for your visitors.
Process Activities for Website Graphic Design:

Consultation:
We begin by understanding your brand, goals, and design preferences in an initial consultation.

Concept Development:
Our designers brainstorm ideas and concepts for your website graphics, keeping your brand and objectives in mind.

Design Creation:
We translate the chosen concepts into visual designs, including banners, icons, and other web graphics.

Review and Feedback:
You have the opportunity to review the designs and provide feedback for revisions.

Refinement:
We make necessary revisions based on your feedback, ensuring the designs align with your vision.

Finalization:
Once you're satisfied, we finalize the designs and prepare them for web integration.

Quality Assurance:
We perform quality checks to ensure the graphics are optimized for web use, considering factors like file size and format.

Delivery:
We deliver the finalized graphic assets to you for integration into your website.

Integration Support:
If needed, we provide guidance and support for integrating the graphics into your website, ensuring a seamless user experience.

Ongoing Services:
Beyond initial design, we offer ongoing graphic design support to keep your website updated with fresh visuals and content.
Our graphic design services are a fusion of creativity and strategic thinking, resulting in visually appealing, brand-aligned designs that contribute to the success of your website and overall brand presence.
Our motive is to make our clients satisfy. We believe in long term business model. Digital Ranatantra Team's exceptional social media marketing service has propelled our college's online presence to new heights. Their strategic approach, creative content, and consistent results have significantly boosted our brand awareness and student engagement. Highly recommended for impactful digital marketing solutions!
Dr. C.T. Jayadev
Principal - Adichunchangiri Institute of Technology, Chikkamgaluru.